Kapitol Group was selected to deliver Terrace House, a unique, ethical, and high-quality residential development, from Austin Maynard Architects, who are also the developers of these innovative living spaces. Featuring 20 highly sustainable terrace-inspired homes over seven stories, plus a communal laundry and rooftop garden, the Terrace House building features unique front and rear facades.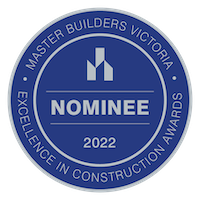 client

Austin Maynard Architects

Location

Brunswick, Victoria

Architect

Austin Maynard Architects

Status

Complete
SUSTAINABLE TERRACE-INSPIRED LIVING
The development is the result of Austin Maynard Architects' vision to create community-focused homes that are equitable, ethical, cost-effective, robust, and resilient in the face of the growing climate crisis. Terrace House sets new benchmarks in sustainability with an extraordinarily high 8.5 NAThers (Nationwide House Energy Rating Scheme) rating reflective of the thermal comfortable and lower cost to run the homes. The project comprises a mixture of energy and fossil fuel-free, high thermal performance 1, 2 and 3-bedroom apartments, 70 bike parks and 3 commercial spaces.
Making the apartments highly efficient with low running costs are energy recovery units and misters at the top of each lightwell to naturally drop the temperature by an estimated 10 degrees. Terrace House intends to disrupt the average Australian homes inefficient use of space energy, poor design and unsustainability.
Fast Facts
---
8.1 stars

NaTHERS (Nationwide House Energy Rating Scheme)

77%

Built Environment Sustainability Scorecard (BESS) - 50% is best practice

2.1-2.3 m3/hr/m2

@50Pa Air Tightness Achieved (near Passivhaus standard)

100% Green Electricity

Embedded Network (no gas, fossil fuel free)

90%

of construction waste recycled
Challenges
Logistically, the Terrace House development posed various challenges. This included Kapitol Group being unable to secure the air rights required for development due to adjoining owner issues.

Sydney Road also comprised a clearway zone, preventing significant deliveries from the entrance. Tram lines also prevented frontage work from the Sydney Road footpath due a to no-go zone and close work proximity permits. This posed OHS risks which needed to be overcome to ensure the safe delivery and installation of materials during construction.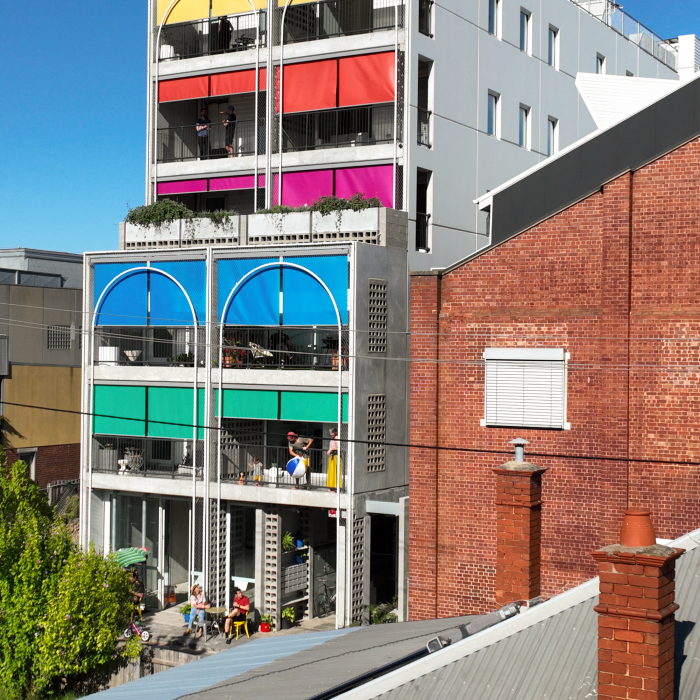 terrace house completion video
Our Approach
To overcome the absence of air rights, Kapitol Group secured the northern property for the purpose of positioning a mobile crane there, enabling construction on the east and west to occur simultaneously.

To mitigate issues arising from the clearway and no-go zones, the team set up a functional and efficient pathway and zone down a one-way street at the rear on Saxon Street, to receive all deliveries.

Following rigorous workshopping, the Kapitol Group design team also determined that hollow core precast planks would be most advantageous for Terrace House. They also changed from insitu to precast perimeter walls and hollow core precast floor planks. This optimised the high-quality finish sought by the client, and made the installation process safer and more efficient. Offsite handling of the hollow core precast for the structure allowed for an easy crane-centric installation process, once on site. This reduced the manpower required for formwork and tyre reinforcement, reduced OHS risks and usage of the hollow core planks enabled a more uniform result. Hollow core precast isn't a commonly used product in Australia and Terrace House is one of only very few projects in Australia fitted with hollow core planks. Typically, they are used in large-scale infrastructure, not residential.