Kapitol Group offers a unique and robust 2-year graduate construction program that takes your career prospects to whole a new level. Gain a construction graduate job with experience across all facets of the industry, including work opportunities across our diverse project portfolio.
At Kapitol we're all about work-life balance. That's why all our staff only work Monday to Friday, except for our Site Supervisors/Managers who work a 10 in 14 roster.
Our program is underpinned by a Graduate Competency Matrix which covers a range of the critical skills and experiences required in the industry. This structured program gives you a sense of comfort that you've learned the skills necessary to set up your career for success. Graduates are supported by a dedicated Project Manager and onsite teams, as well as Kapitol's People and Culture team, to ensure you have the best possible experience. We also ensure our Graduates have ready access to interact with and learn from our Senior Leadership Team.
Graduate program highlights
HEAR FROM OUR GRADUATES & CADETS
How to Apply
FOR CADETS
For those in the final year of their construction degree
A casual role designed to work around your studies
Apply anytime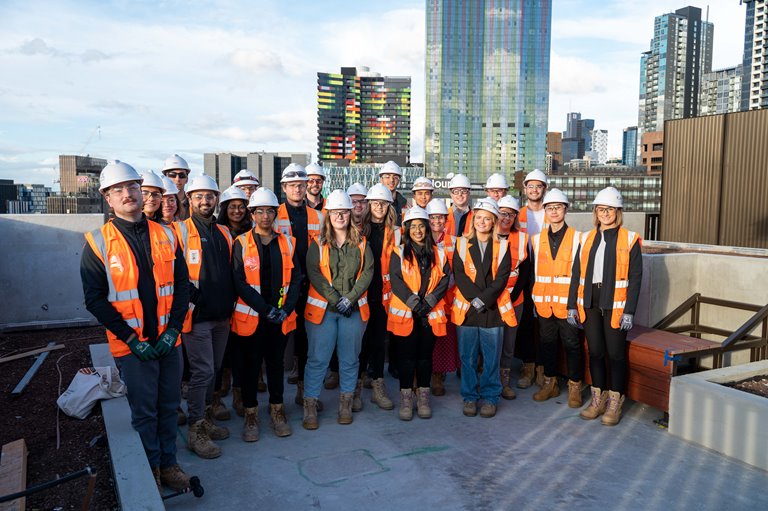 For graduates
For those who have completed a degree in construction
Full time over 2 years
Apply anytime
We're always on the lookout for cadets and graduates to join our team. We hire throughout the year rather than during dedicated intake periods, based on our pipeline of work. If you've got what it takes, please submit an expression of interest here. We'd also encourage you to join Kapitol's Talent Community to keep up-to-date with roles we're recruiting for and our pipeline of projects.
Frequently Asked Questions
Cadets and Graduates follow a similar format throughout the program to learn the same skills and experiences. Cadets are employed on a casual basis while completing their university studies, while graduates are hired on a full time, permanent basis. Cadets also have added levels of safety and compliance oversight and support while they are completing their studies.
We accept cadets and graduates from a Bachelor or Master of Construction Management, Bachelor of Applied Science (Construction Management), Bachelor of Design & Construction Management, Bachelor or Master of Architecture, or Bachelor or Master of Engineering. We'll also consider applications from any course considered an equivalent degree – please contact us if you're unsure.
We are open to considering non-tertiary courses for graduate roles in our Safety Team and other non-site-based teams. However, for our site-based teams, we do require a tertiary qualification, as we feel it gives the required theory and foundation for the requirements of the role.
If you don't have a relevant degree, but have relevant experience in the industry, we are certainly open to a discussion to see where your skills and experiences would best fit in our business.
At Kapitol Group, we don't have 'intake periods'. Applications to join our Cadet and Graduate programs are always open. There's no reason to wait – apply now!
No. If you are in Australia on a visa, we can still place you in a program in line with your legal requirements. At present, we are open to hiring those with full working rights to work in Australia. We are not in a position at present to support or provide visas for graduate roles, so candidates must have a visa type with full working rights. Please call for a confidential chat about your visa and our requirements.