Our Company
Great projects happen when you have even greater people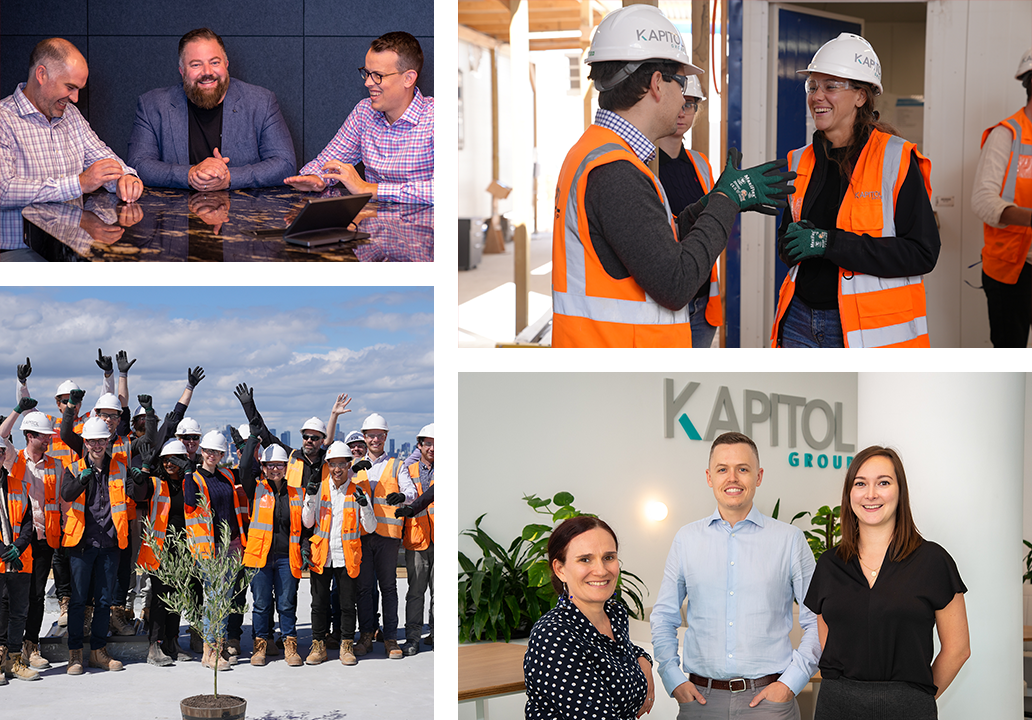 At Kapitol Group, our people, and their experiences, are our greatest asset. We are so proud to have been recognised as the #1 Wrk+ 2022 Best Place to Work, the first time a construction company has ever topped the list.
Not only do our people have many decades of combined industry experience, but most importantly, they genuinely love what they do. And it shows.
When you partner with us, you meet passionate in-house delivery teams, expert head office specialists, and have access to a trusted, high-quality subcontractor network. Our commitment to long-term relationships means that every aspect is managed to exact performance standards.
Our many return clients recognise the distinct excellence-driven culture and solutions-based approach that we work hard to cultivate at Kapitol Group.

Our Vision
Build the best buildings, do no harm, and improve the construction industry for a better life.
Our core values:
Supportive
We are empathetic and make a genuine effort to understand one another. We proudly stand together, actively help others, and create opportunities for teammates to excel.
Authentic
We allow our colleagues to be themselves. By accepting others for who they are, we learn, we trust, we respect. Every interaction is based on honesty and transparency.
Inspirational
We fearlessly lead by example and never dismiss new ideas. As a team of inquisitive thinkers, we always look to the future and constantly strive to find better ways to do things.
Driven
We back ourselves and call out poor performance when work doesn't meet expectations. We are goal focused, deliver on promises, and celebrate milestones.
Hear from our team about our vision and values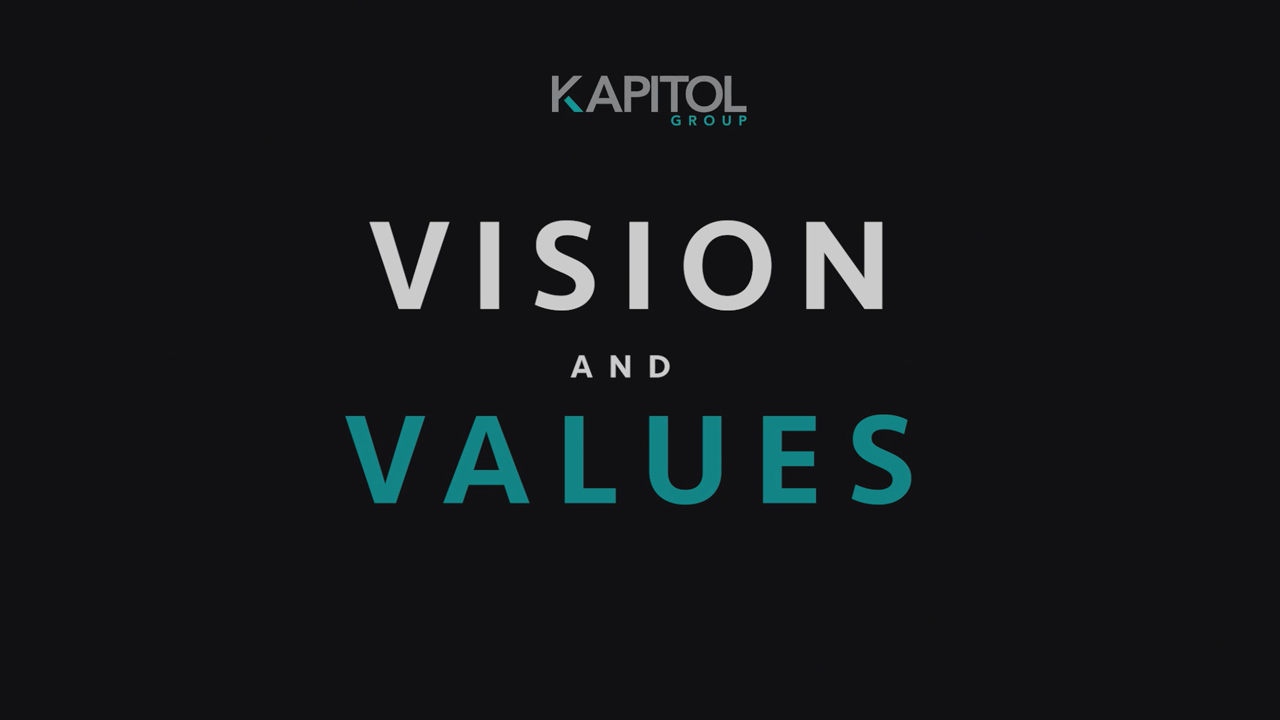 Say hello to
smarter, safer, more responsive

building solutions
Health and safety
Site safety for our employees, visitors, contractors, and the public is a top priority. With a dedicated team of experienced HSE professionals, we reduce incidents and injuries with the aim of zero harm. Our 10 in 14 program is an example of our commitment to reducing burnout and improving work-life balance in an industry that has long been incompatible with maintaining well-being.
Quality Assurance
The advantage of being a new builder in an established industry is being unrestricted by the legacy structures that are no longer fit for purpose. Instead, we continually test new systems to improve how we work. Take our construction software, it allows us to identify and fix issues in minutes, not days. Every step is logged so it can be reviewed and shared to benefit future projects.
Knowledge sharing
Construction knowledge can quickly become siloed, reducing critical interactions between teams. Not at Kapitol – we use online systems and processes to drive authentic internal collaboration and communication. Expertise is shared and lessons are learned in an environment that removes the fear of owning a mistake, instead promoting accountability as essential to improvement.
Sharper thinking
We are led by professionals who interrogate every aspect of the design and build processes, geared towards delivering faster and smarter. The return on our need for perpetual improvement is evident through our track record, our projects are our proof.
We research healthy construction practices and resource-efficient methods that are future-minded. Being a force for good is a non-negotiable in how we do business.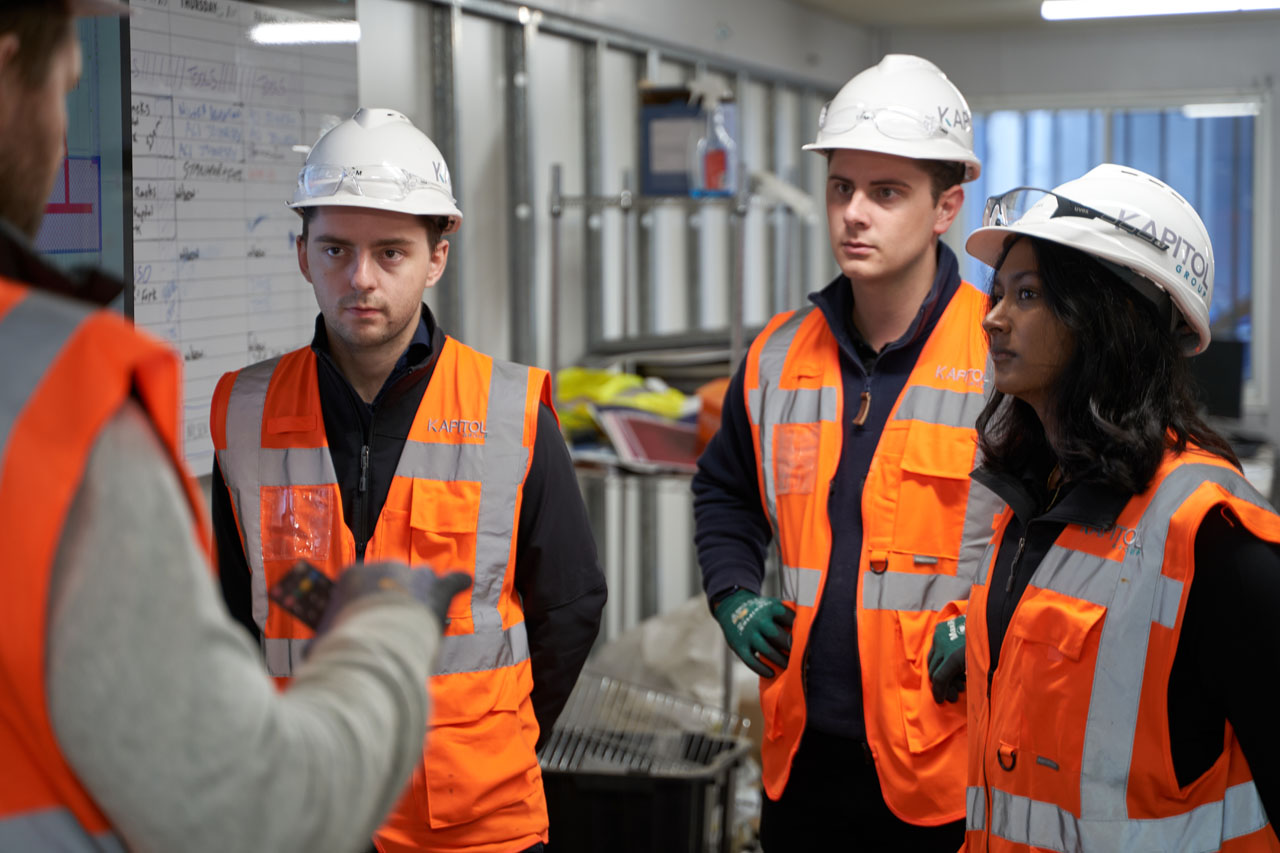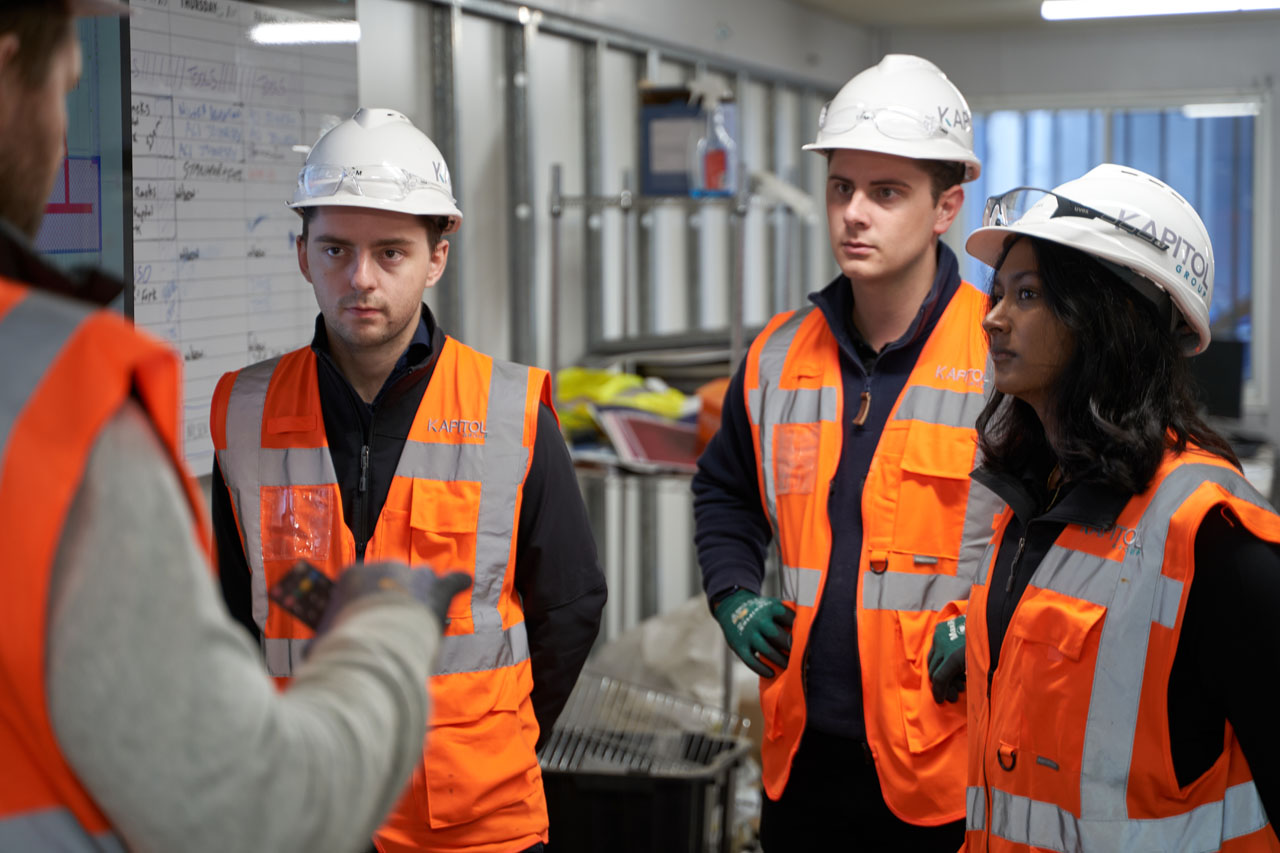 Our team
Innovators at heart, we revel in rising above the norm.
Changemakers and visionaries with exceptional industry experience – that's who we are. We only work with the best in the business and build in ways that make us proud. Meet our out-of-the-box thinkers below.