Sarah Sands is a contemporary residential and retail development, designed by the award-winning Jackson Clements Burrows Architects (JCB). Located in Melbourne's inner north suburb of Brunswick, Sarah Sands was a passion project for Kapitol Group's client, Peregrine Projects. The scope of works consisted of a new building made up of 31 high-end apartments over seven levels, three commercial tenancies, a two-level basement, and the restoration of the adjoining heritage pub.
Sarah Sands is the winner of the 2022 Master Builders Association of Victoria Excellence in Construction of Mediumrise Apartment Buildings Award, acknowledging the quality, skill, hard work and innovation shown by everyone who worked on the project.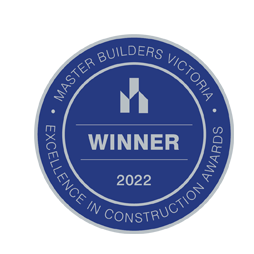 client

Peregrine Projects Pty Ltd

Location

Brunswick, Victoria

Architect

Jackson Clements Burrows Architects (JCB)

Status

Complete
REIMAGINING A HERITAGE ICON
Kapitol Group's skilled team was responsible for the management of all design consultants from project commencement to completion. This included close collaboration with heritage consultants Lovell Chen, and architects JCB, to perform works in alignment with stringent heritage requirements.
Each apartment, including the expansive outdoor terraces, was customised according to specific buyer requests and Kapitol Group was able to manage the multitude and variety of customisations.
Sarah Sands has held a special place in the hearts and minds of the local Melbourne community for many years and Kapitol Group was honoured to reinvigorate it and bring Sarah Sands back for a new generation of Melburnians to enjoy.
Fast Facts
---
7.1

NatHERS star energy rating

80%

of construction waste recycled

31

apartments with 29 customised in unique configurations to suit purchasers

Refurbishment

of the heritage façade of 1854 Sarah Sands pub

Staged handover

to allow the new pub to open whilst the apartment building was still under construction

On time

Completed on time despite COVID delays
Challenges
COVID proved to be the greatest challenge to OHS, material supply and resource availability. As this challenge was completely new territory, managing the reduction in workforce – from approximately 60 to 14 – required additional project management hours and coordination.

Another obstacle was completing the substation earlier in the construction sequence than anticipated to ensure it was handed over to Citipower. Due to COVID the surrounding structure was not completed, and this risked having formwork and back propping located in the room for several weeks too long and delaying power to the project.

The heritage façade and existing pub structure required complex temporary engineering, structural investigation, and design consideration as it hadn't been touched for 130 years – this created many unknowns and posed safety risks which had to be managed.

The façade installation was also demanding as it involved works close to power lines and tram lines on Brunswick Road and Sydney Road.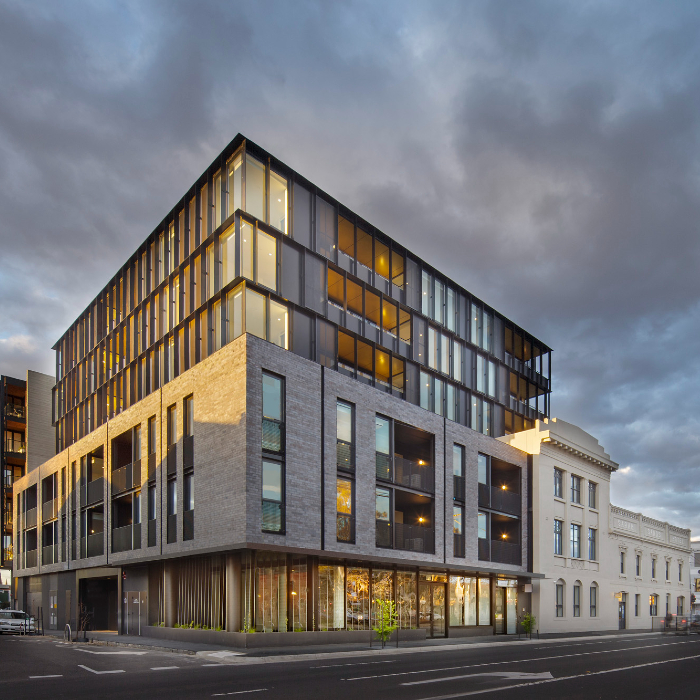 sarah sands completion video
Our Approach
Safety and hygiene requirements became critical factors on site, and through Hammertech and well communicated new OHS procedures, Kapitol got through the construction phase without any COVID outbreaks and managed to keep the project on program and on budget.

We installed a temporary steel gantry on the suspended slab above the substation to allow formwork to be stripped out earlier and accelerate the room being built and handed over to Citipower in time to guarantee power for the back end of the project.

We worked closely with the structural engineer Robert Birds Group to investigate the existing structure through various testing techniques, planned demolition procedures, and temporary works to mitigate safety risks and complete all required structural alterations to ensure long term jeopardy of the refurbished building.

Working around power lines required careful coordination with Citpower and Yarra Trams and required some works to be completed at night with several power shutdowns and isolations.