The NEXTDC M2 Stage 4 data centre build is a highly-complex facility expansion project which involved construction of a new building comprising six data halls over 5 levels, including a 10-megawatt data hall – one of the largest of its kind in Victoria. Additionally, M2 is Melbourne's most resilient, connected and energy efficient data centre, and at the time of building, Victoria's only Tier IV completely fault-tolerant data centre.
NEXTDC M2 Stage 4 is the winner of the 2022 Master Builders Association of Victoria Excellence in Construction of Industrial Buildings Award, acknowledging the quality, skill, hard work and innovation shown by everyone who worked on the project.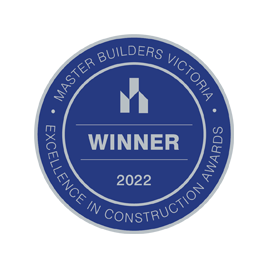 client

NEXTDC

Location

Tullamarine, Victoria

Architect

VIA Architects

Status

Complete
A SHOWCASE IN INNOVATIVE INDUSTRIAL DESIGN
This large-scale, highly-complex development is a showcase of concrete excellence, featuring a novel, prefabricated, modular design that delivers a future-proofed facility that can be expanded as the client's (and their customers') needs change.
The data halls were delivered to NEXTDC's stringent specifications, with two hyperscale tenants requiring maximum cooling. To accommodate this, the building was constructed to have an IT cooling capacity of 18 megawatts, equating to 6 megawatts for each data hall. Each data hall also has a clear span of 19.5 x 45m and features anti-static, polished concrete floors which provide the space with a robust finish.
Fast Facts
---
10,000m2

of technical floor space

110,583

hours worked

100

specialist electricians

30km

of submains cable laid

14

super T's per data hall

7 x 7.6

IEC evaporative cooling units per data hall (each IEC connected to 2 x 43,000 litre water tanks)
Challenges
The construction of M2 Stage 4 involved working adjacent and connecting with Stage 1 so careful consideration was required to ensure unauthorised access did not occur on either the construction side or the operational facility side. Stage 1 was also operational so there were challenges in working in a live environment, including connecting Stage 4 with Stage 1 via a new corridor section. This also included connection and integration of services such as fire systems, including gas suppression, dry fire, and the hydrant systems as well as electrical systems including integration into the existing HV Switch rooms and connections to existing LV Switch rooms.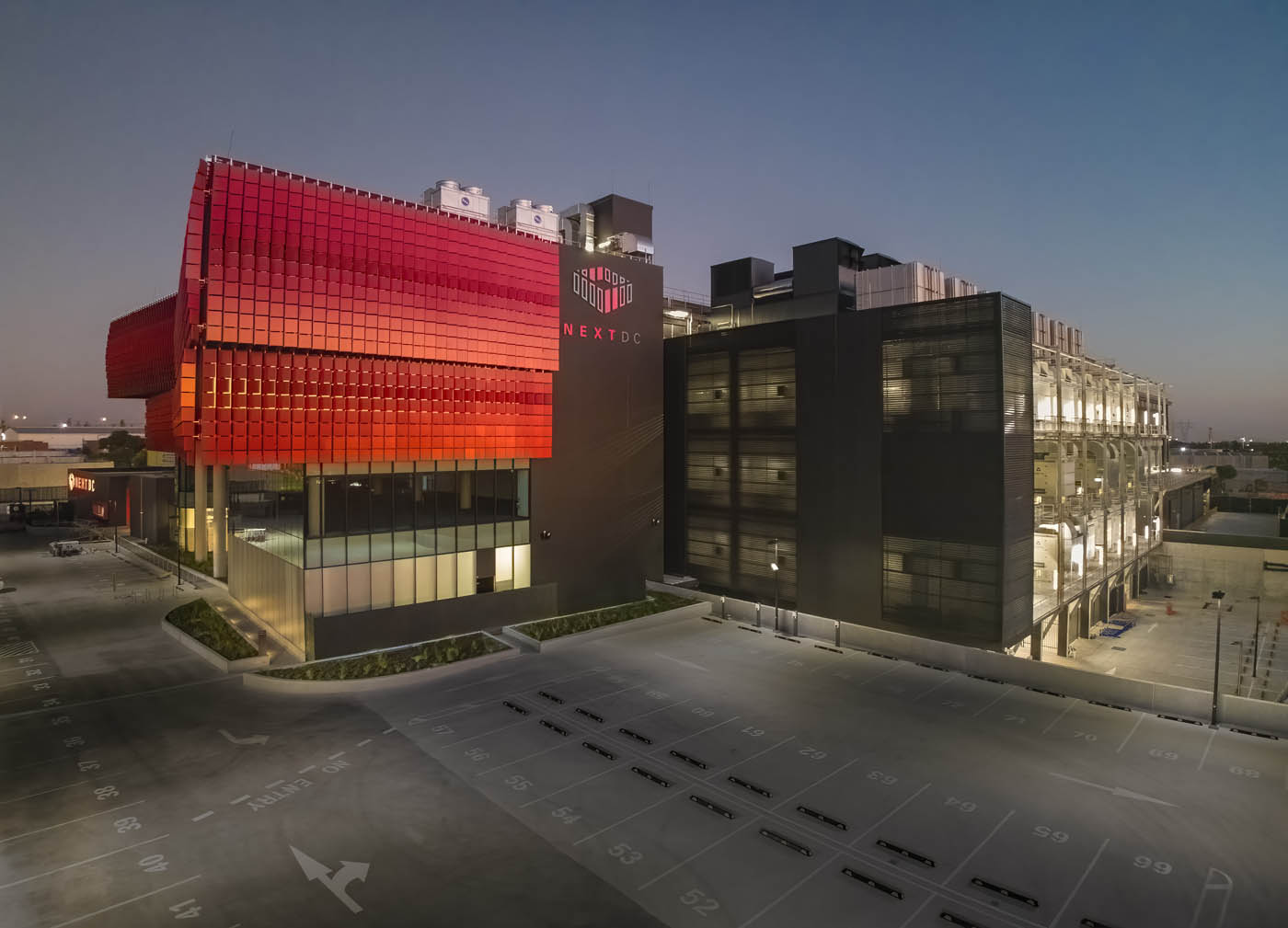 Our Approach
Clear and constant communication between our project team and the client, particularly the NEXTDC staff working in adjoining buildings, was key during this project. To ensure the security of the adjoining Stage 1 building, security grade fences were installed and where the new building connected to the existing one, the line was delineated with clear hoarding and a secured door keyed to NEXTDC's master key system. A thorough process was also followed when work was being conducted to connect the new and existing buildings, including work permits, approval of MOPs, facility inductions for every worker, security access passes, and service isolations where necessary.